This year for the very first time the Byron Harmony Festival was coordinated and presented by the multicultural presenter's group of BayFM community radio. This wonderful multicultural event has now been held for 15 years and closed down during COVID. Early this year the Multicultural presenters decided to revive this beautiful community day and held the event at Byron Scout Hall as a way of promoting the multicultural community and the ethnic programs of BayFM through holding an outside broadcast with 4 hours of interviews broadcasting live over the airwaves at BayFM 99.9
Throughout the Festival day the Multicultural presenters were onstage with Mico Sundari (Multicultural Nation), Melissa Pilot (That's Amore) and Fred Raminzini (Lusofonia) performing as MCs, Fred and Mico also performing as musicians, Judy Shelley(Multicultural Nation) undertaking coordination and Front desk and Yolanda Santiago (Radio Latina) and Jonny Simons(Afrika Calling, Multicultural Nation) broadcasting interviews live to air throughout the whole festival.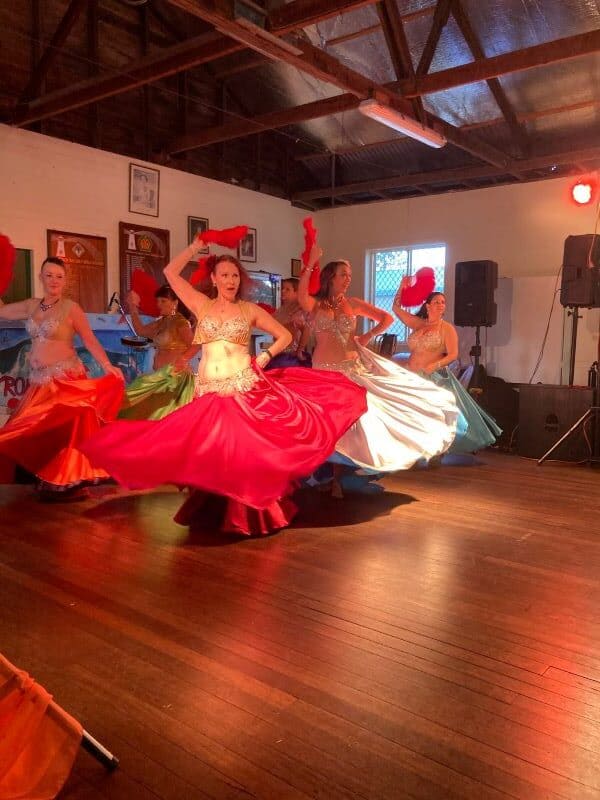 After a hiatus of 3 years, Byron Shire community was excited to see the return of Byron Harmony Festival – back to share the colour and beauty of the many cultures that live here in Byron Shire. The Team was excited to present the jubilant sounds of Brazil with the amazing drummers of Batala led by local Brazilian diva Priscilla Rios, Indian music impresario Shivam Rath shared some exquisite classical crystal slide guitar while inspiring, award-winning, young Solomon Islands musician Kai-Fi presented his latest electronic fusion sounds.
The audience joined in the African drumming workshop with Gabriel, Bollywood dance workshop, Hula workshop and exotic foods while dancers from many cultures shared their latest offerings such as beautiful Mana Aloha, Veil of Dreams stunning belly-dancing, Aloha Hula NSW, the gorgeous unforgettable Azahara Sanhur Flamenco and more!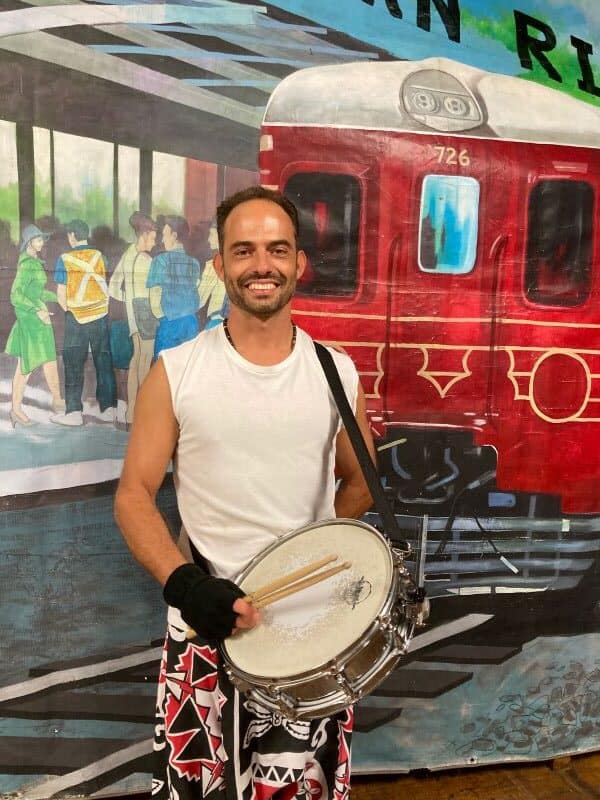 Celebrating and honouring our many cultures, has helped to make our country one of the most successful multicultural nations in the world. BayFM radio also shares the voices of many cultures via their multicultural radio programs such as Radio Latina, Lusofonia, Wirritjin, Multicultural Nation, Afrika Calling, Japanese Bento Box and That's Amore. BayFm multicultural presenters coordinated and promoted this event as well as performing onstage as singers and musicians, mcing and even cooking delicious Japanese food for the event at Byron Scout Hall.
The international headliner of the event was Natty Dolaiasi from the Solomon Islands who has been touring Australia on and off since 2018. He presented a very traditional Solomon Islands Welcome and also collaborated with young Solomons musician Kai-Fi to present new music for the Finale performances.
Earlier in the day, a very rare opportunity to learn Natty Dolaiasi's ancient Solomons tribal songs was held at a singing workshop by Natty sharing traditional songs alongside renowned local choir maestro Peter Lehner.
With over 100 exciting performers onstage, everyone enjoyed the fun at Byron Harmony Festival – a family-friendly, community event held on Sunday 7 May at Byron Scout Hall Tennyson St, Byron Bay! For more info about future events please contact byronharmonyday@gmail.com
Sponsored by Solomon Airlines.