During 2018 Indonesian-French singer Tikal Sermet joined the AIAA team and Radio Suara Indonesia – within weeks she was launching her own Musician in Residence Project by inviting Agustian Supriatna to visit Australia from Bali to collaborate with her band DMTFM.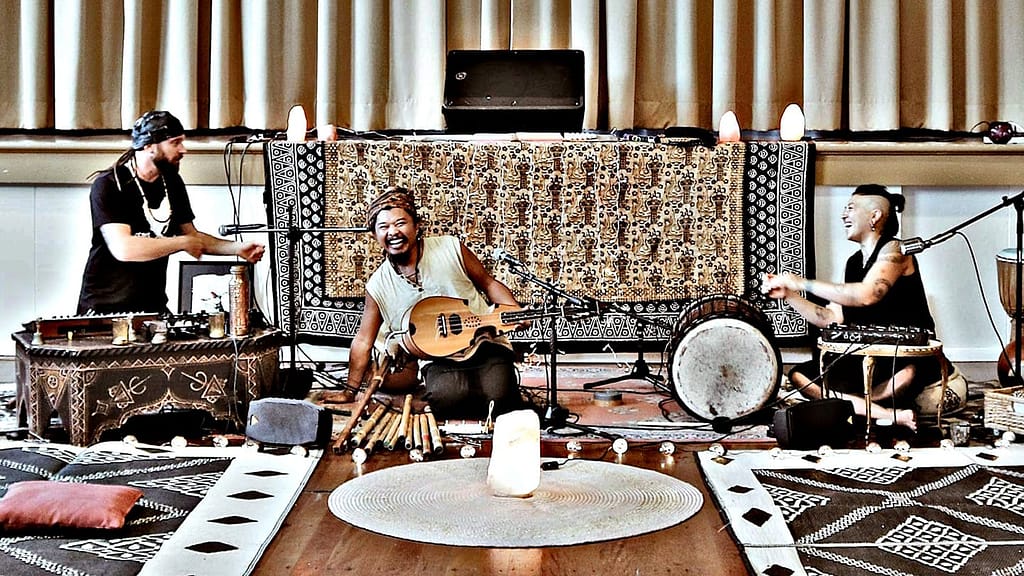 AIAA supported this project by providing sponsorship and Judy Shelley and Tikal assisted Agus with billeting at their home in Burringbar.
Tikal Sermet is an incredible singer/composer who creates sound healing and intuitive music with Craig McVegas in DMTFM – she organized two amazing events with Agus
– "Ancient Futures" – a workshop and performance for Natty Dolaiasi in Tyagarah which featured Agus as one of the musicians and a wonderful performance of Agus in collaboration with DMTFM
– "Sound Temple" Indonesian music and intuitive sound healing concert in Mullumbimby.